Gloria Jean Bannasch
Founder, Co-Owner, Team Leader of GJB Health Services
Master of Education
Professional Counselor
Nationally Certified Counselor
Board Certified Executive Coach
Board Certified Telemental Health Provider
Certified Gottman Therapist
As Wisconsin's first Certified Gottman Therapist, working with couples is Gloria's passion. She also presents workshops designed by the Gottman Institute: The Art and Science of Love for Couples, The Art of Science and Love 2, The Seven Principles for Making Marriage Work, and Bringing Baby Home to better serve the needs of couples. Please visit the following link for more information regarding couples therapy, couples workshops and to register, https://couplesworkshopswi.com.
Gloria has worked in mental health and alcohol treatment programs in a variety of settings. As a trained interventionist, she helps the friends and family members of alcoholics and addicts to "hit bottom" and get the treatment they need.
In her spare time, Gloria enjoys creating Zentangle inspired art. Many of her pieces are on display in our Appleton office and in the New Client Handbook.
Gloria can be reached directly at, gloriabannasch@att.net .
Gerald J. Bannasch
MD, FACNS
Dr. Bannasch provides both psychiatric and neurologic services to his patients. New clients can make appointments with less than a month's wait time.
He is board certified in adult neurology, general psychiatry, vascular neurology, behavioral neurology, neuropsychiatry, and is a fellow in the American Clinical Neurophysiological Society.
"My philosophy for treating patients is evaluating for any medical problems which could be causing, or exacerbating, potential psychiatric issues. Time-limited medications may be prescribed along with psychotherapy and life-style changes to empower patients."
Doctor Bannasch can be reached directly at, binkyb@ameritech.net.
Kathleen Mueske
LPC
"I believe that HOPE is the true essence of an enriched life and, that as a professional counselor, I am called to restore or enhance hope in challenging situations."
Kathleen seeks to partner with individuals who are interested in improving the quality of their lives, their relationships and their self-compassion.
Kathleen is interested in providing a safe and affirming environment that creates opportunities for healing and improved health and wellbeing. Clinical areas of interest are Grief and Complicated bereavement, PTSD, LGBTQ+ Issues, Spiritual Issues, Depression, Anxiety, Relationship Issues and Low Self-Esteem.
Clinical Modalities are Brief Therapy, CBT, Mindfulness, DBT, Person Centered, Feminist Therapy, Motivational Interviewing and Solution Focused therapy.
Populations served are children and parents, teens, college students and other young adults, adults, couples, veterans, artists, victims/survivors of trauma/abuse, professional caregivers, individuals with chronic health, and mental health conditions.
Kathleen can be reached directly at, kathleenmlpc@gmail.com.
Ben Cheney
LCSW-SAS
I am a Licensed Clinical Social Worker with authorization to treat alcohol and/or drug abuse and have been in the clinical social work arena since2001. Working with individuals who struggle with anxiety, depression, trauma (such as PTSD), mood issues, and relationships are other areas of experience.
Having worked in a medical emergency room, psychiatric hospital, county services and a sub oxone clinic, has given me experience helping my clients to deal with trauma of many different kinds.
My goal is to help people achieve a better life for themselves and for those around them through a team effort. I use Trauma Informed Care, Cognitive Behavioral Therapy, Strength Based, and SolutionFocused Therapy.
Continually attending seminars and researching helps me to find new approaches and ideas to help my clients and to give them a solid footing from which to build.
Ben can be reached directly at, BenCheneyLCSW.GJB@gmail.com
Jillian Rotzenberg
LPC
Jillian was the first member of the Support Team at GJB Health Services. After many years of education and seeing clients at GJB Health Service as a Counselor In-Training, Jillian is fully licensed and is accepting teens and adults. Jillian has completed Levels 1 and 2 of Gottman Method Training and has had years of experience working with couples. She also has specialized training in working with clients who struggle with alcohol or other substances.
Clients can expect a holistic and strength-based approach to support their needs when working with Jillian. Insight exploration, cognitive/behavioral techniques, acceptance and commitment therapy, mindfulness, and behavior modification are frequently utilized. She strives to create a space that allows for exploration, awareness, and growth.
Jillian can be reached directly at JillianR.GJBHS@gmail.com.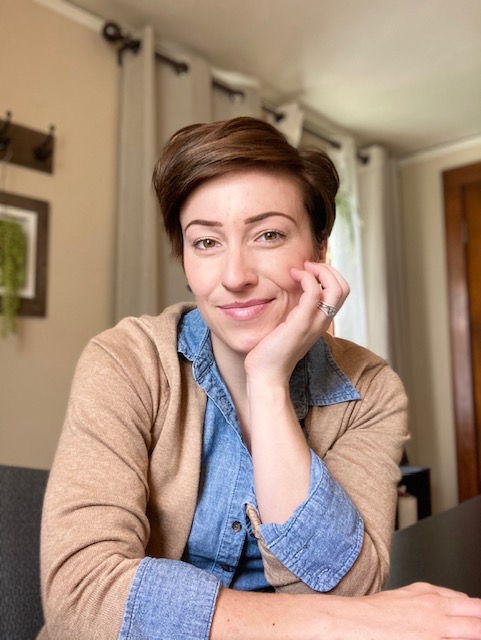 Korah Petrasko
LPC
Korah completed her master's program at the end of 2017.  She completed the mandatory 3,000 hours of supervised clinical experience and is now a Licensed Professional Counselor. Working with children and adolescents is Korah's happy place; especially those who are on the Autism Spectrum. Korah works with adults in addition to working with children.
Korah freely gives her time to advocate for mental health in the community.  New clients of ALL AGES are welcome. Korah uses a multi-faceted approach when working with her clients and makes it a point to teach self-advocacy skills. She believes everyone is resilient and works hard to help her clients find that in themselves.
Korah will also offer Virtual Group therapy as a result of COVID-19. Please see link for additional information.
Korah can be reached directly at, korah.gjb@gmail.com.
Jessica K.
CMA
Certified medical assistants perform a combination of administrative and clinical tasks within a healthcare setting. These professionals commonly work alongside other medical staff under the supervision of a physician. Additionally, medical assistants can be an essential part of a healthcare team, as their responsibilities help keep the facilities they work in organized and operating efficiently.
Jessica has been a Certified Medical Assistant since 2015. She has 5 years experience in family practice and some experience in physiatry. She highly enjoys to build and maintain rapport with patients, as this is fundamental to her practice. She also has a personal passion for mental health awareness, so GJB Health Services is thrilled to welcome her to our team.
Jessica can be reached directly at gjbhs.cma@gmail.com. 
Tamara Riel
Ph.D. Intern
Tammy is performing neuropsychological and psychological testing at GJB Health Services, as a way of logging hours to obtain her Ph.D. in psychology.
Tammy provides therapy for teens and adults, charging on a sliding scale. Once Tammy completes the internship and practicum, she will be eligible to sit for the psychology boards. Completing her dissertation will be the final step to becoming a fully licensed psychologist.
Tammy can be directly at, tamara.riel@waldenu.edu.
Michael Frost
MSE, CSAC, LPC-IT
Michael is a Clinical Substance Abuse Counselor who is passionate about, and fascinated by, recovery. He is strength-based and person-centered and believes in the worth of every person. Michael is interested in people's stories and listens closely for beliefs that may drive behavior.
Michael embraces change and personal growth as lifelong processes and encourages clients to ask themselves, "Who am I?" and "What do I want?". He enjoys helping his clients develop awareness, the ability to ask for help and the willingness to identify, allow and express feelings.
Michael can be reached directly at, mfrost.gjbhs@gmail.com.
Trever Allcock
APSW
Trever specializes in mental health, relationship building, and emotional development. he has a special affinity for working with students who feel like they "just don't fit in". As a resident assistant and group leader, he has watched young people go through times of great struggle and come out on the other side; equipped with new tools and a clearer sense of their values and who they really are in the world. Trever helps teens and young adults to discover what is working well in their lives and facilitates their discovery of what behaviors are no longer serving them well.
Trever works after 5:30p at GJB Health Services and often has weekend hours. He charges on a sliding scale and accepts new clients.
He will also offer Virtual Group therapy as a result of COVID-19. Please see link for additional information.
Trever can be reached directly at, treverallcock@gmail.com.
Meet the Support Staff
Team Dogs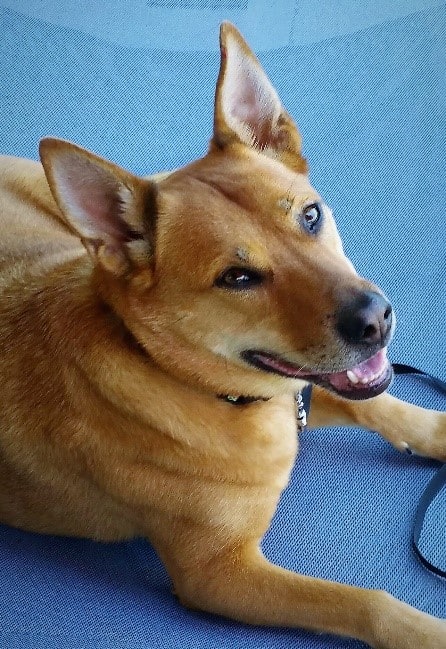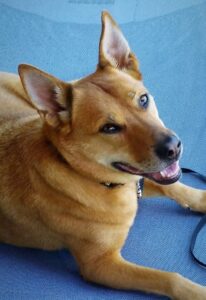 Shaiyene
Shaiyene was owned and trained by Kathleen Mueske, LPC. Shaiyene's job was to calm and comfort the clients with whom Kathleen worked.
It is with a heavy heart that GJB reports that as of this past Spring 2021, Shaiyene passed peacefully. Her calm, stable, and quirky demeanor is dearly missed.